DÉCO
ITALIAN MOOD, ETERNAL WOOD
Déco is an Italian company that can boast an unrivalled level of specialisation in the coverings sector. Déco's in-depth understanding of the products, together with the passion of the people who create them, make it a highly valued organisation. Indeed, Déco has what it takes to offer a careful selection of highestquality products, and can leverage both the capacity of a large warehouse and the ability to come up with custom solutions for any specific projects.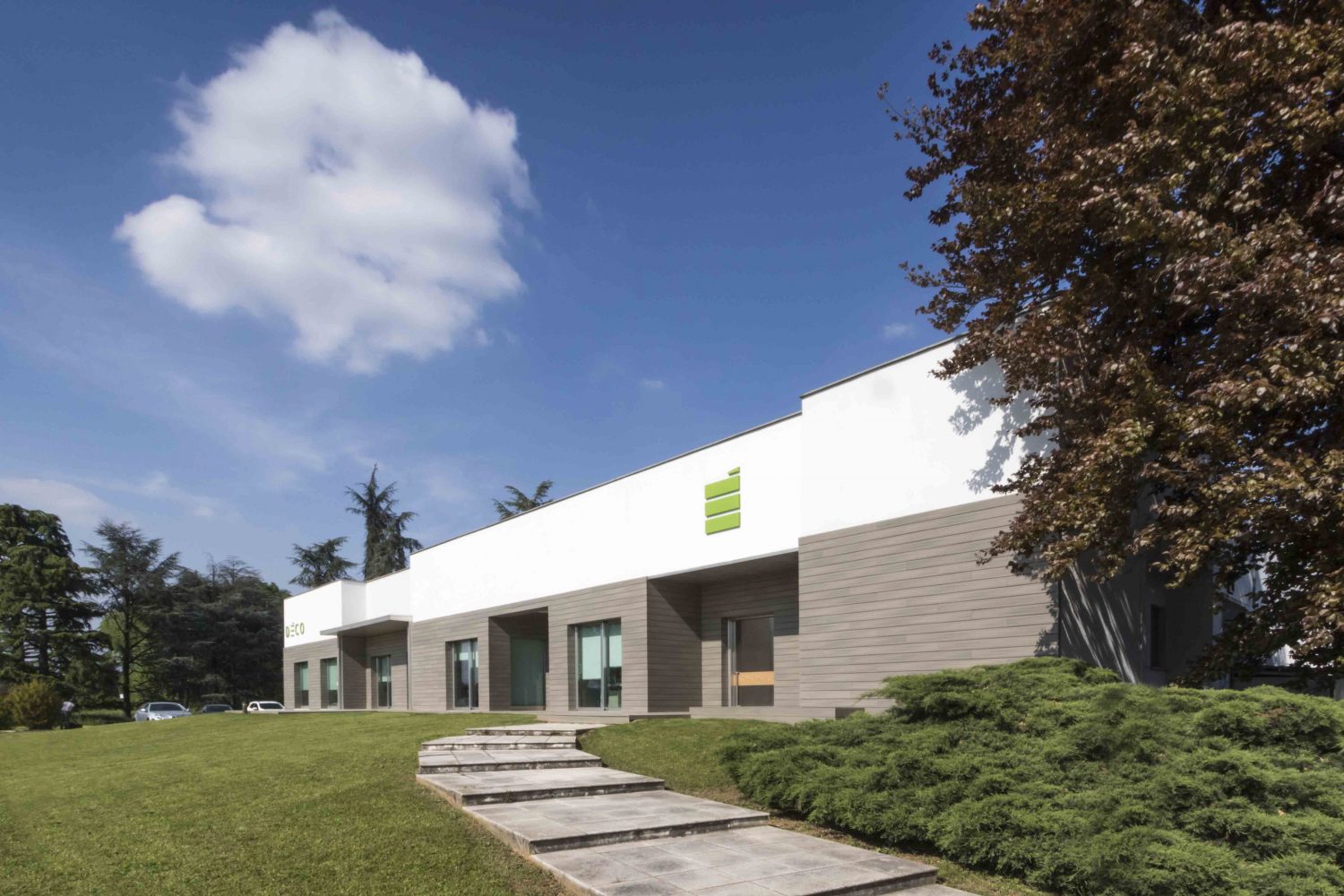 DÉCO HEADQUARTERS
URGNANO (BG) ITALY
A prismatic volume immersed in the greenery of a parkland populated by numerous time-honoured trees that have been there for many hundreds of years. A peaceful dialogue takes place between the industriousness of the 'Déco machine' and the generosity of the natural world that envelopes it. This sums up the new Déco headquarters, a project designed by studioPANG that encompasses offices, public areas, a large showroom, outdoor spaces, logistics department and warehouses. As the beating heart of the organisation, the Déco warehouses are constantly in motion, forever expanding to ensure that the clients receive the best possible service.