Décowood
The strenght of fiberglass
Perfect synthesis of technology and tradition, Décowood is the outcome of a revolutionary formula that unites the powder of hard woods, recycled polymers and fibreglass, to give life to an innovative composite wood with no precedent that is extremely resistant.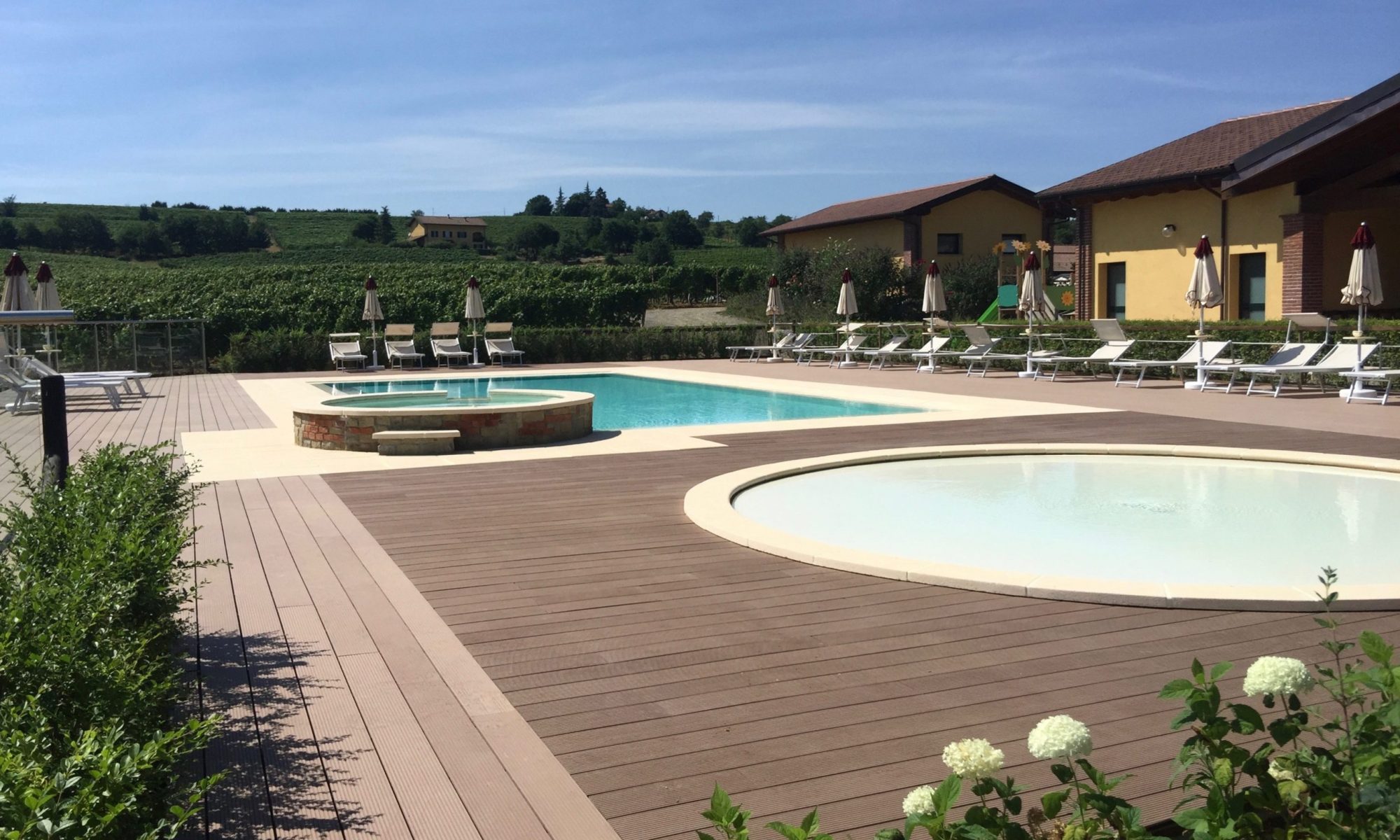 A range of eco-sustainable products offering a mix of values that is unique for technical, aesthetic, and budgetary characteristics. Décowood gives back the authentic experience of a natural essence: maximum wood effect, minimum maintenance requirements over time, for a resistance durability to last 25 years from its installation. The collection offers boards with a double essence suitable for satisfying the most varied needs and applications: Décowood Classic and Décowood Plus, the exclusive new board with advanced aesthetics and functionality and, lastly, Décowood Poetto, the solution created from the prestigious renewal project for Cagliari's promenade.
• Glass-based formula
• Eco-friendly alternative to tropical woods
• Resistant to water and humidity
• Anti-splint
• Two types of surface in the same profile
• All the warmth and look of natural wood
• Will not take on the greysh shade
• Extremely durable
• Recyclable after use
• Easy to assemble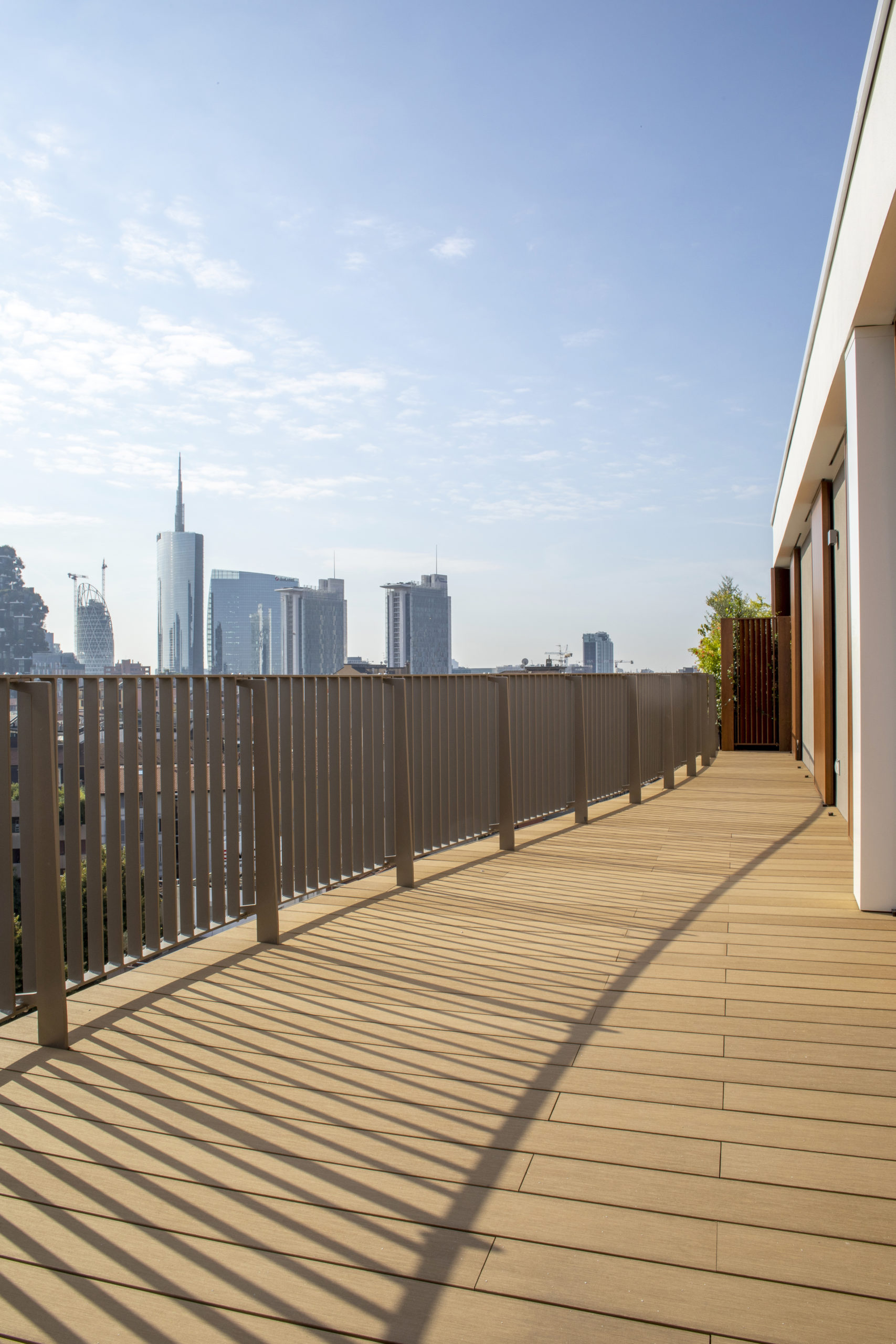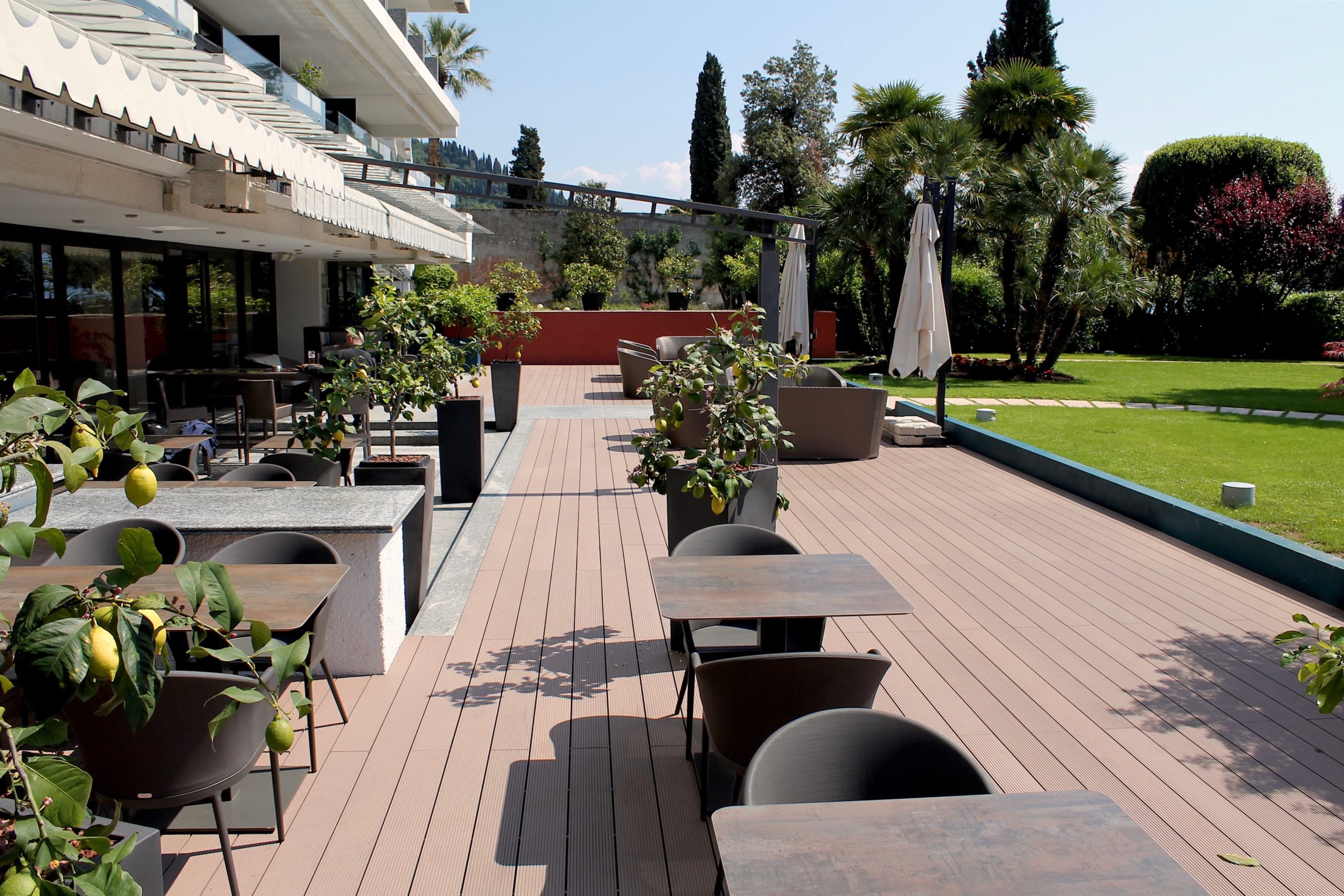 Ultra-strong glass-based formula
Ultra-strong glass-based formula Used mainly in the aerospace, nautical or automotive fields, fibreglass boasts amazing properties of mechanical resistance. In view of continuous technological research, Déco has decided to use this fibre in the Décowood formula to obtain a product up to 40% more resistant for breaking load, elasticity, and impact resistance compared to a generic composite. The fibreglass formula makes it possible for Décowood to excel greatly both in home enviroments as well as in public places subject to over-crowding and foot traffic conditions. The performance improvements allow: – an incredible impact resistance – the possibility to increase the understructure span – a better dimensional stability
Décowood®
la forza della fibra di vetro
Legno, polimeri e fibra di vetro: l'innovativa tecnologia di Décowood® permette di ottenere rivestimenti di qualità, resistenti oltre a 25 anni dalla posa.
Capace di rispondere a ogni esigenza progettuale, Décowood® da anni rappresenta una garanzia e un caposaldo per il mercato dei legni compositi.
Décowood® sfrutta le straordinarie proprietà meccaniche della fibra di vetro per ottenere prestazioni potenziate del 40% rispetto ai legni compositi generici:
• ineguagliabile resistenza agli urti
• possibilità di aumentare l'interasse di sottostruttura
• incremento della stabilità dimensionale
• Superiore per qualità estetica e compound
Il fascino e la matericità del legno incontrano la tecnologia avanzata della formula fiberglass.

• Estremamente durevole e resistente
Non ingrigisce e non necessita di manutenzione extra-ordinaria.

• Anti-usura e Anti-scheggiamento
Altamente resistente a urti, acqua e umidità.
• Doppia trama
Lo stesso profilo offre una trama differente per ciascun lato.
• Eco-friendly
Riciclabile dopo l'utilizzo, perfetta alternativa eco-sostenibile ai legni tropicali.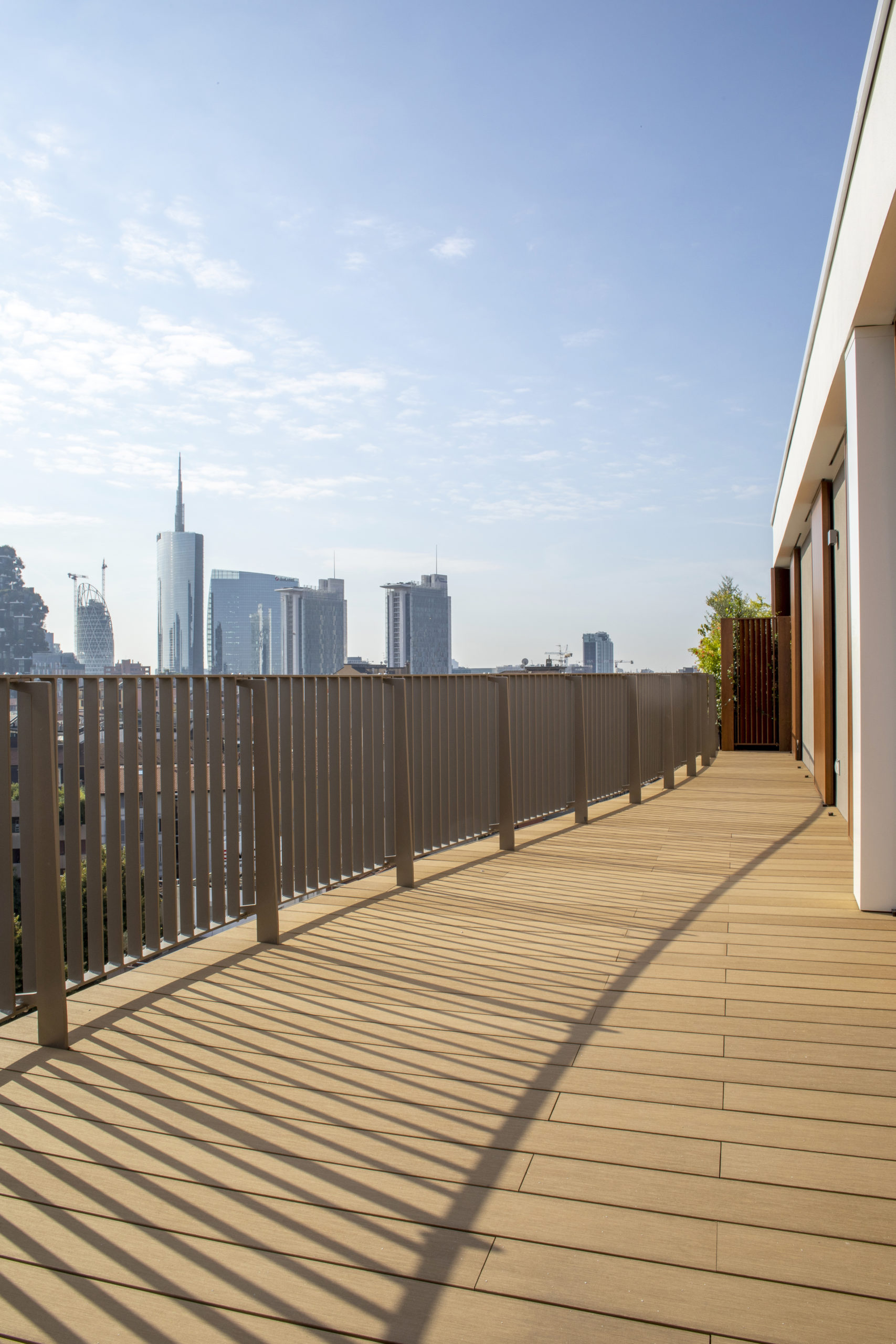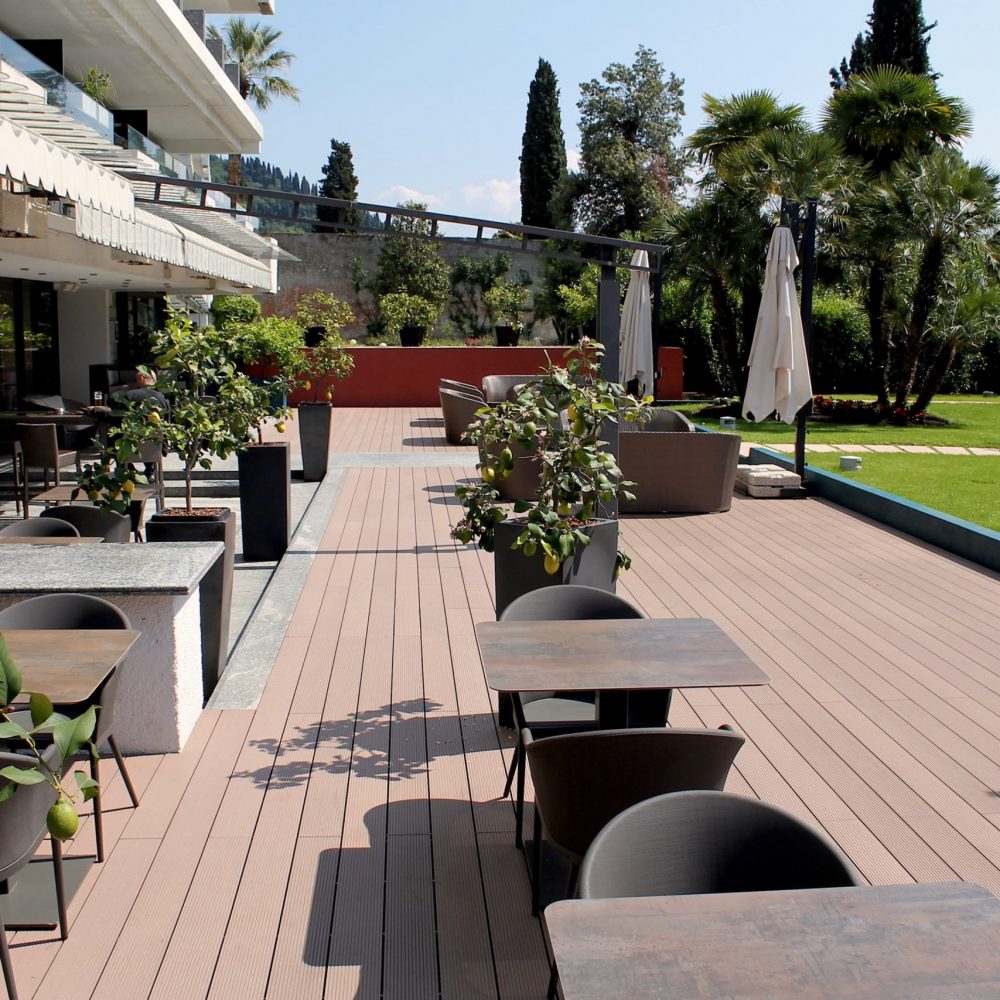 Décowood® è una collezione di profili esclusivi in legno composito, concepiti per il rivestimento di qualsiasi superficie outdoor.
Tre profili in legno composito per valorizzare ogni contesto outdoor
Grazie alla formula fiberglass alla base della collezione, i profili Décowood® offrono insuperabili prestazioni di resistenza trovando naturale applicazione in molteplici contesti esterni. Molto utilizzato in ambienti come spa, terrazze e pontili, Décowood® è un materiale estremamente versatile e con caratteristiche tecniche tali da renderlo adatto a una grande varietà di utilizzi, dal rivestimento di controsoffitti alla realizzazione di pareti ventilate, darsene e camminamenti.