The cladding system is one of the most effective coverings technologies in order to protect the buildings from humidity and the external agents, at the same time improving the themal and acoustic isolation.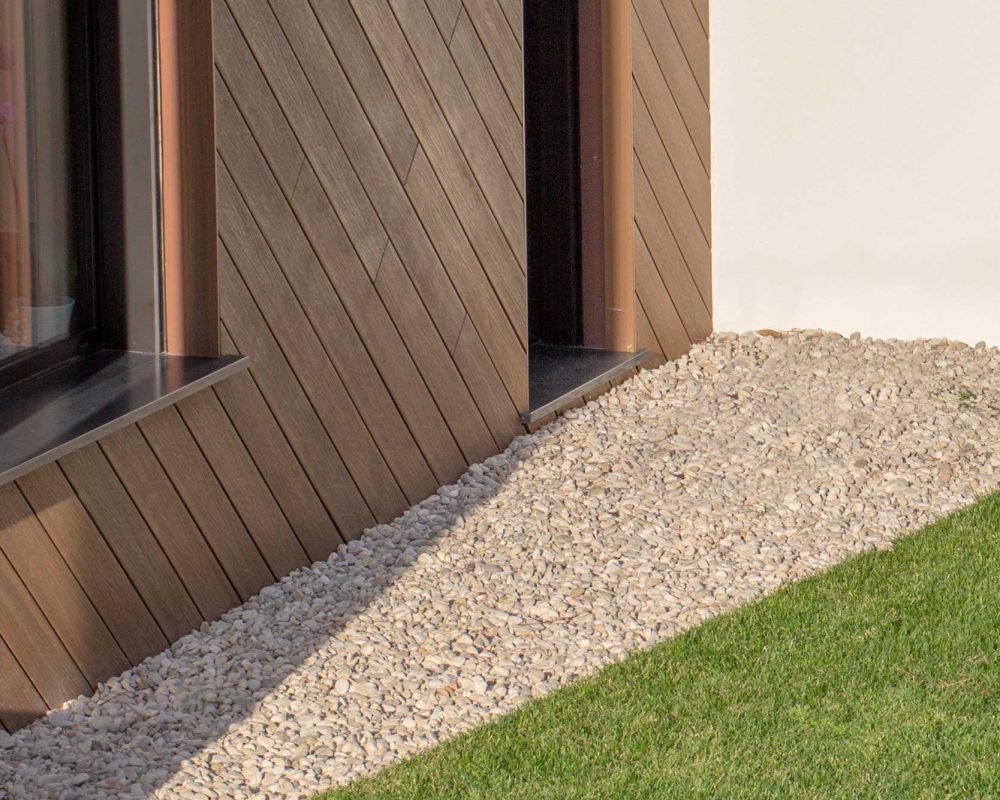 Déco invests every day in the research and development of new technologies applied to cladding, focusing on ventilated walls and louvres – elements that imbue buildings with a real sense of character. Cladding can be made utilising the same systems used for flooring solutions. The UltraShield composite wood and Décowood natural wood collections are composed of technologically advanced profiles, featuring an extensive choice of colours, finishes and geometries, with a view to offering designers the ideal solution for any set of architectural requirements.
The ventilated-wall system offers an external covering solution geared towards enhancing the building's performance. This technology resolves issues caused by humidity and atmospheric agents, improving the building's heat insulation and soundproofing while boosting the performance of traditional exterior wall insulation systems and slowing the process of deterioration affecting the exterior leaf. Moreover, Déco's vertical coverings eliminate thermal bridges, making the heat protection of the facade consistent and bolstering the energy efficiency of the building. The air that enters the cavity from below and rises up creates an effective air flow that helps the wall to breathe and eliminates humidity.